Residence Hotel "Alla Giudecca"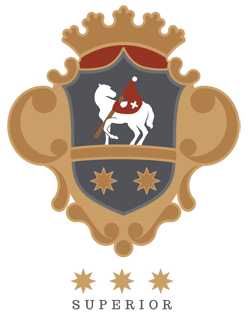 The Resident Hotel "Alla Giudecca" is located in the historic center of Ortigia island, in the heart of the Jewish Quarter, next to the sea, with the cathedral behind.
The Hotel is an ancient building completely restored, respecting the history and the wide place of the mediterranean locations.
In the basement the hotel hides the jewel of the oldest Jewish ritual bath in Europe that we suggest to visit.
The courtyards have an Arabic atmosphere, that improve the spaces of the facility: the conference room, available on request; the reading room, surrounded by the quiet of the palace; the music room and the well-stocked boutique.
The large and bright breakfast area offer every morning a continental breakfast.